(This post is re-published from  Brought About  July 28, 2013. #Forgiveness is a skill set worth training ourselves to master because real healing is worth it.)
Jesus teaches we should forgive anyone, forgive them anything, even forgive them for the same offense as many times as they ask for it (Matthew 18: 21,22).
There is a human teaching that says we (the Christian community anyway) are supposed to forgive anyone, anything, any time, even if they are not there and do not ask. I most certainly and with much intensity of heart do not agree. Before you blow off that thought please consider that to do so degrades everyone and relegates attempts at justice to the level of a bad joke. Rather, the Word of God, the Truth, teaches us to love justice, to walk tall before, during, and after an offense.The Lord's solutions take into consideration every contingency.
I think God created his creatures to deal with a 'right' and a 'wrong' no mater what culture one comes from, generation one belongs to, or which community one lives in.
My own dilemma: Should I forgive Dad for leaving and then abandoning me when I was little. He wasn't around. Should I hate him for the rest of my life?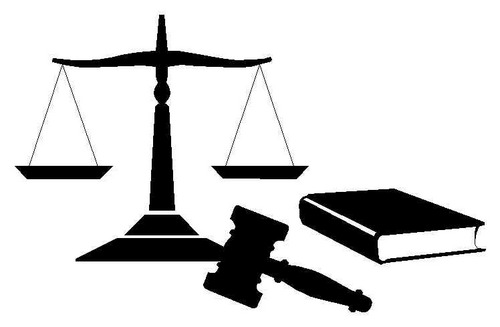 As I watch people, I see the burden and twisting of life that can occur when humans set themselves up as judge, jury, bailiff, and armed guard simultaneously, ready to escort the wrongdoer to experience the justice they so deserve. I see those who long for justice and get nothing except a toxic bitterness where healing balm should be.
It is important to note that forgiveness can and cannot do certain things. Forgiveness does not equal: making justice disappear, does not dissolve consequences, does not forget events or the pain received from them, nor abandon the truth.  Forgiveness does accept the reality of each event, cleans and refreshes my heart, converts my attitude from hostile to friendly, and sets my own heart free.
How do I forgive without making justice a joke?
Let God be God and leave room for his loving me, His clear view of the whole picture, and His administration of any punishment that needs to occur.
Then wait in a way that is active. Declare indictments. Be honest. Point out to certain persons the truth of a situation. Warn them concerning a particular error. Listen well. Adjust my own perspective if needed.
Do I? Not half so much as I would like or think is necessary but the point is that I can declare these things out loud and still be right with God.
God does not teach us to be doormats. There are right ways and wrong ways to do this, however, and distorting proper procedure here is often the cause of a sullied relationship with God, even with people.
Here is Biblical guidance on the subject:
Romans 12:17-21 (AMP)
17 Repay no one evil for evil, but take thought for what is honest and proper and noble [aiming to be above reproach] in the sight of everyone.
18 If possible, as far as it depends on you, live at peace with everyone.
19 Beloved, never avenge yourselves, but leave the way open for [God's] wrath; for it is written, Vengeance is Mine, I will repay (requite), says the Lord.
20 But if your enemy is hungry, feed him; if he is thirsty, give him drink; for by so doing you will heap burning coals upon his head.
21 Do not let yourself be overcome by evil, but overcome (master) evil with good.
Shall I pardon or acquit? Will it help if I bang the gavel and pronounce the punishment? These tasks belong to the True Judge. When I train myself to appeal to God for his judgment on the matter at hand, the people involved, and the impact of decisions, I experience peace … with myself and with God. How often? As often as these come to mind.
Incidentally, Dad called one afternoon when I was all grown up and had children of my own. His heart, choked with emotion, spoke, "Honey, I'm sorry for our un-family."
My first reaction was That's all I get!?! but training in forgiveness was applied. "Dad, I forgive you." With this reply our relationship healed in both directions. Real healing is the best kind of healing and worth the wait.